Na-nÓg Events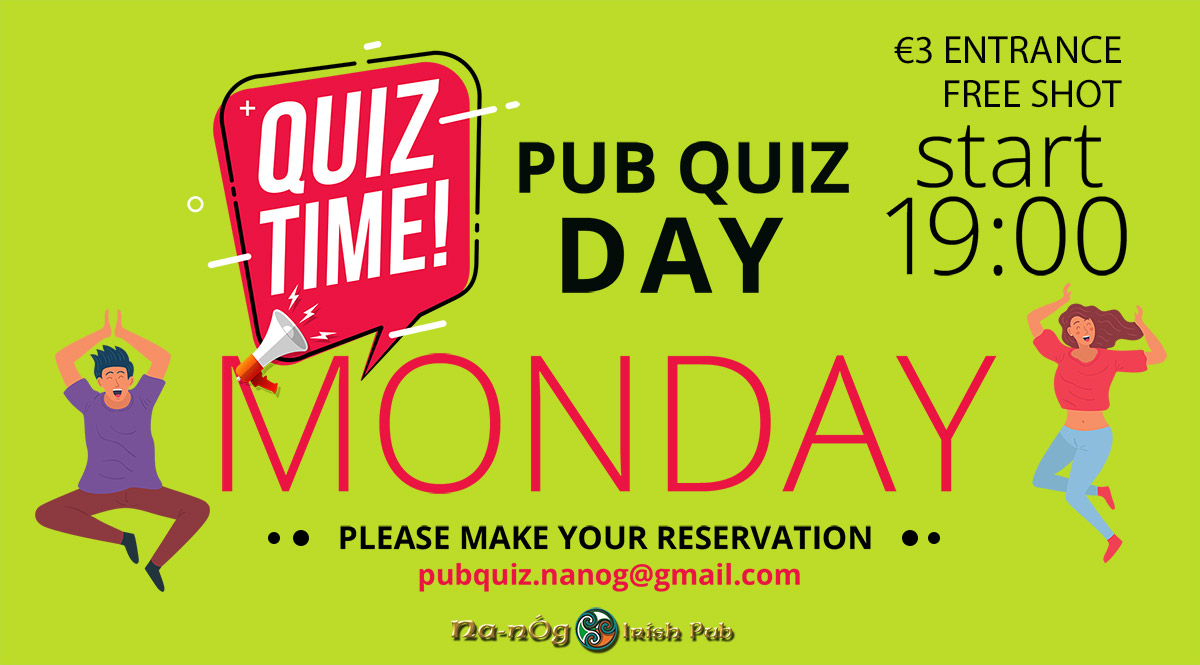 Pub Quiz every Monday
Our quiz is now shorter and sweeter - we play 17 questions instead of 20.
As you know, Na-nÓg always has a ear open for feedback from its dear guests - So that you can enjoy a rejuvenating mid-week break, with a three-in-one evening - ie, quiz, football and your favourite pint, we decided to reduce the number of questions so that the last one gets asked at 8.30 pm. This means that you, dear guest, have no reason not to show up and participate, because you can do all three and still wake up bright-eyed to start the next day. So, cheers to you our dear guests - happy viewing, quizzing and pubbing at Na-nÓg!
Football
For details please see our calendar on Sky Sports.